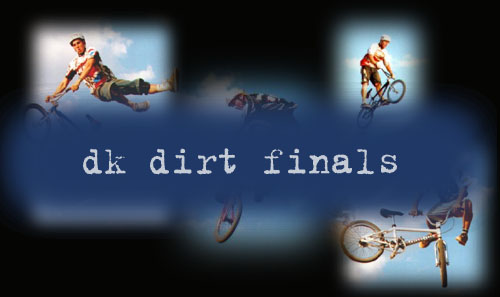 LOUISVILLE KENTUCKY. THIS YEAR I WENT JUST TO SEE THE DK DIRT FINALS. I WONT SAY THAT THIS WAS THE BEST CONTEST I HAVE SEEN, BUT THE RIDING WAS GOOD. I JUST WANT TO KNOW WHERE ALL THE BIG NAME RIDERS WERE. FOSTER? BUTLER? LAVIN? THE REGULARS WERENT THERE, OR ATLEAST NOT IN THE FINALS. OH WELL, THE CONTEST WAS GO
These are from the '99 Finals. For previous contest, use the link at the bottom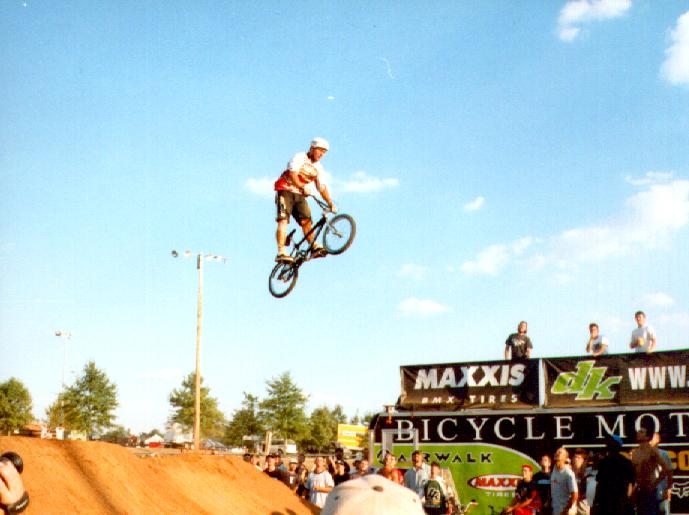 AN ATTEMPT AT A HUGE GAP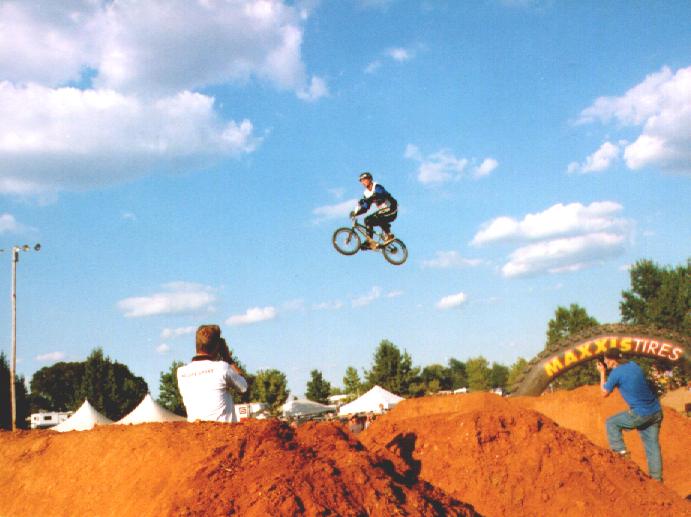 ANOTHER ATTEMPT AT THE HUGE GAP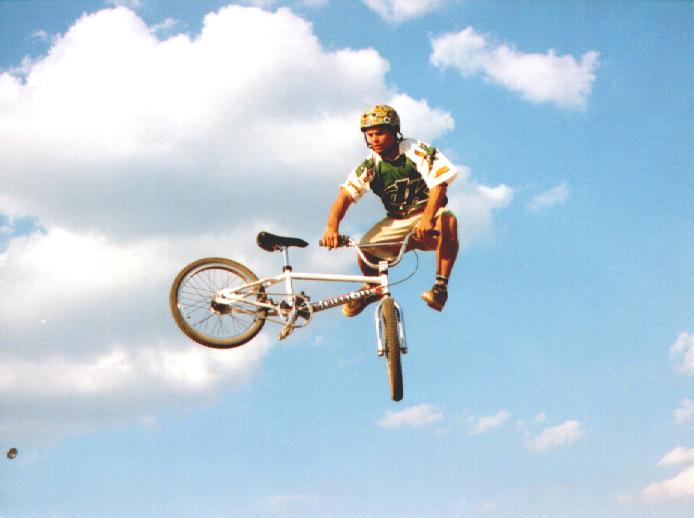 TAILWHIP BY THIS GUY FROM DK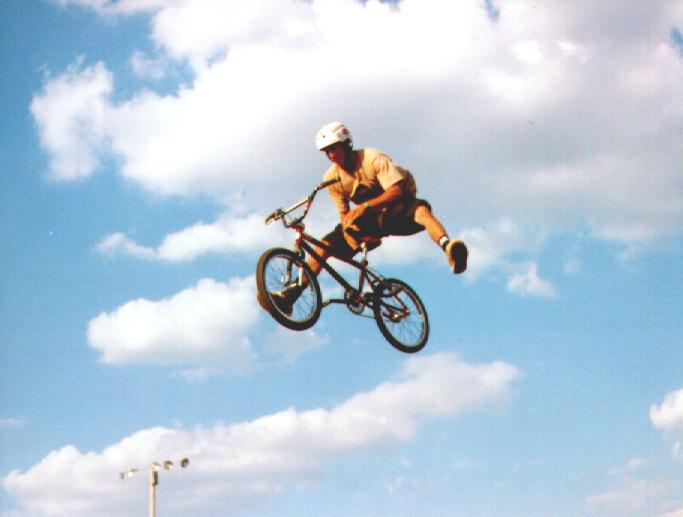 AN OUT OF FOCUS LANCE MOSLEY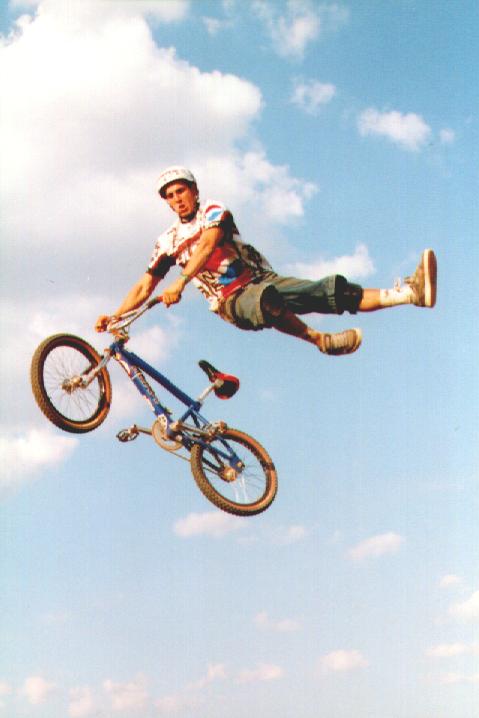 A NASTY NO FOOTED CAN CAN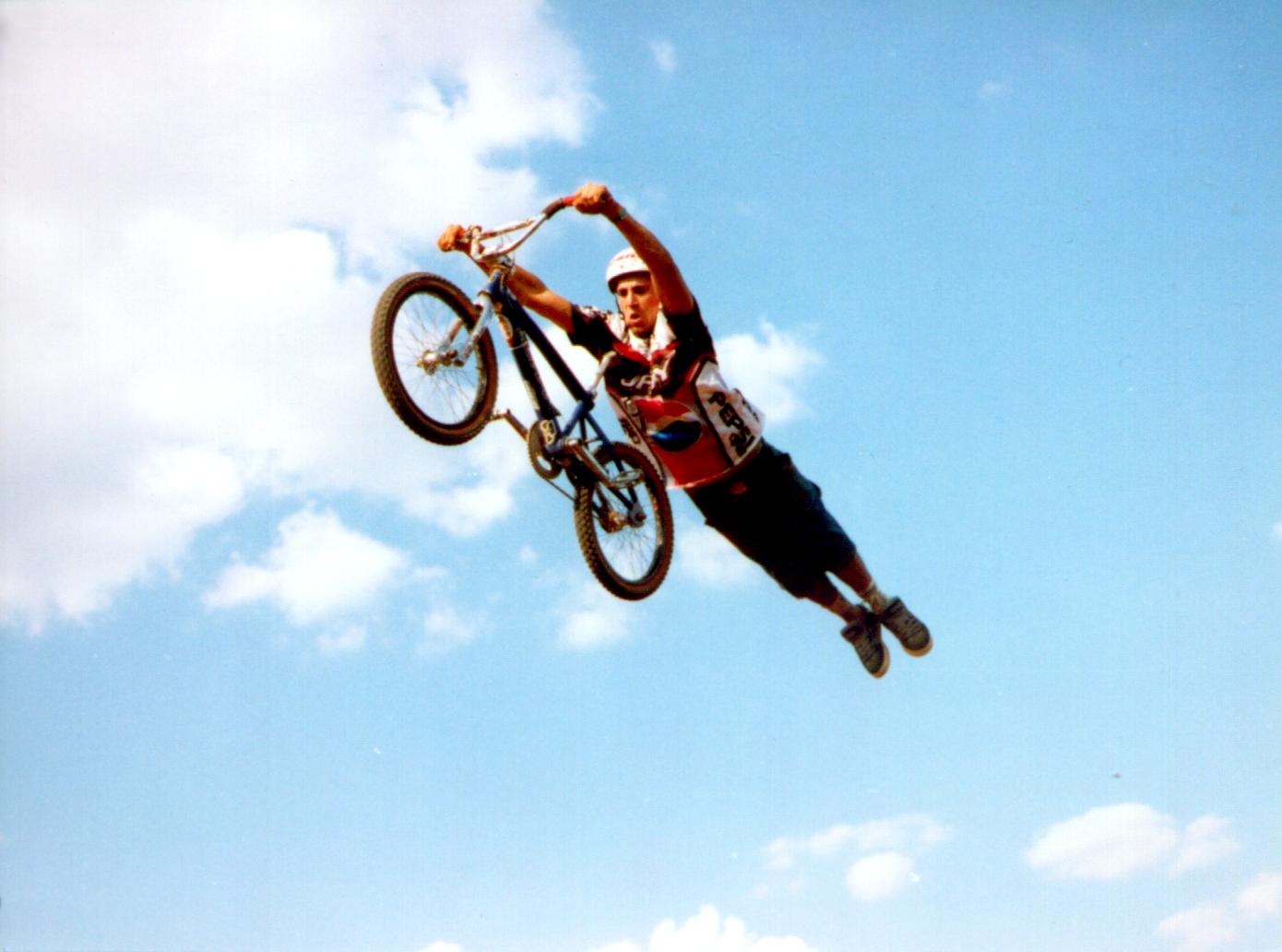 A NASTY SUPERMAN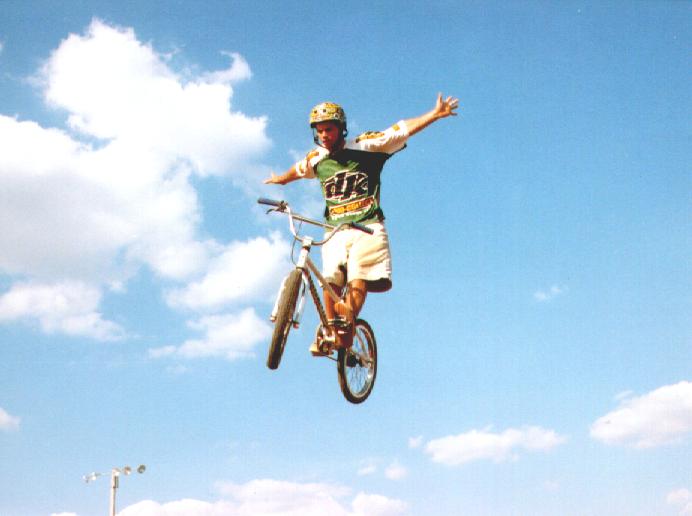 A SUICIDE NO HANDER BY SOME GUY FROM DK BIKES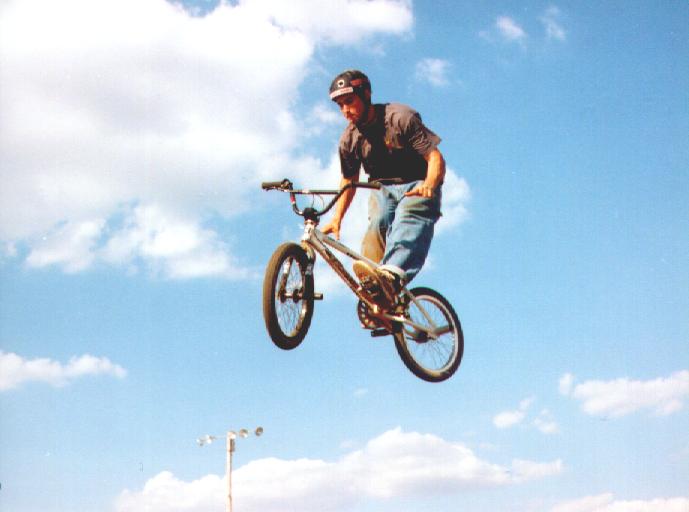 A BARSPIN OR NOHANDER BY ONE OF THE JUMPERS IN THE CONTEST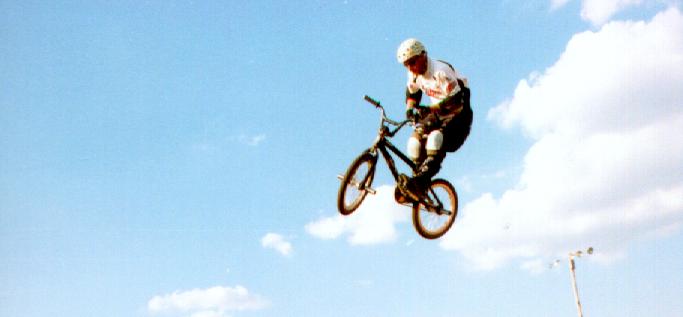 RYAN WITH A BARSPIN (WHO WOULD HAVE GUESSED HE WOULD DO THIS TRICK?)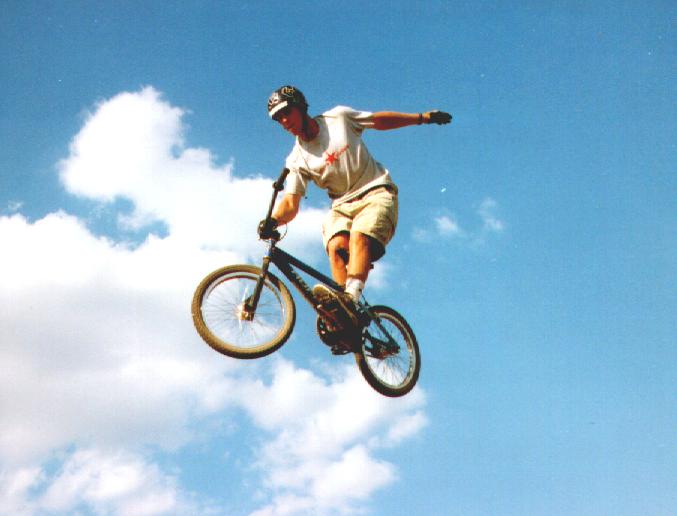 A ONE HANDER BY SOME GUY ( I REALLY NEED TO PAY ATTENTION TO NAMES!)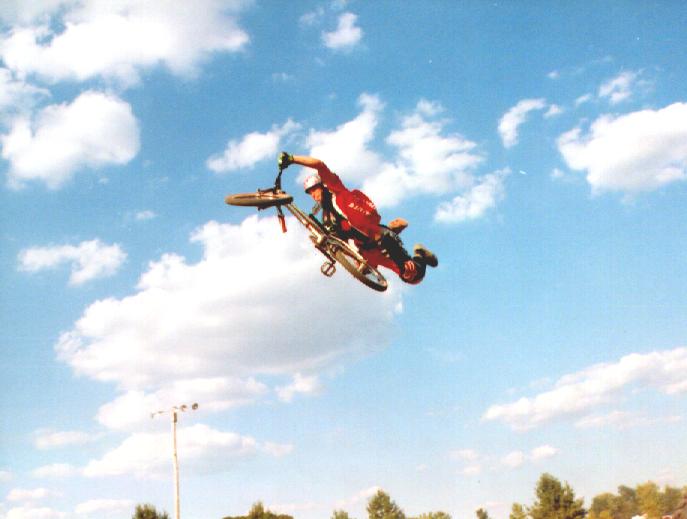 THIS KID HAS BRIGHT RED HAIR AND RIDES FOR SPECIALIZED. HE ALSO DOES BIG SUPERMANS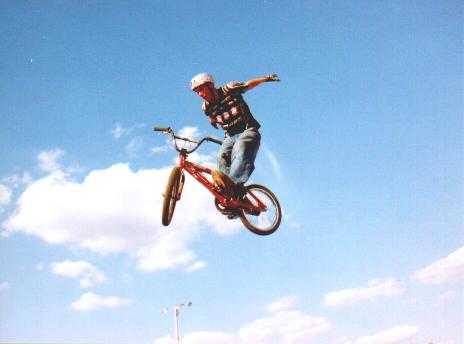 BAGLEY MUST BE DEPRESSED CAUSE HE DID A BIG SUICIDE NO HANDER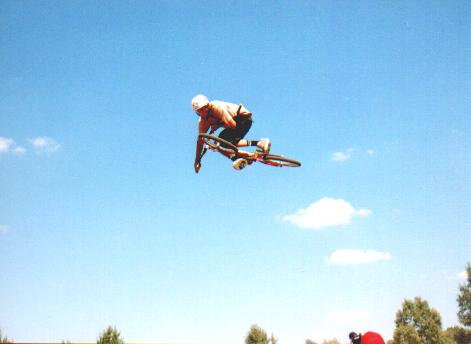 FLAT AND HIGH. LANCE MOSLEY?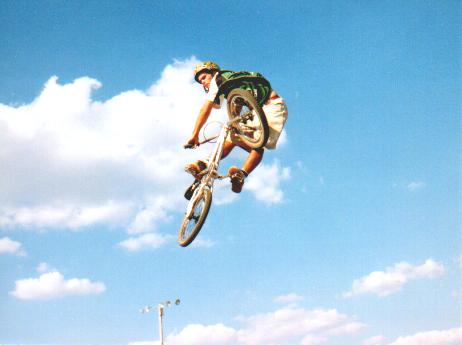 THE KID FROM DK WITH A TURNDOWN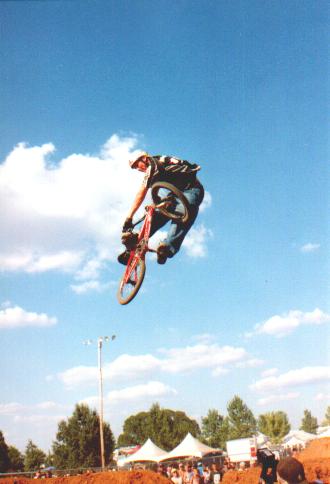 A NICE TURNDOWN FROM MR.BAGLEY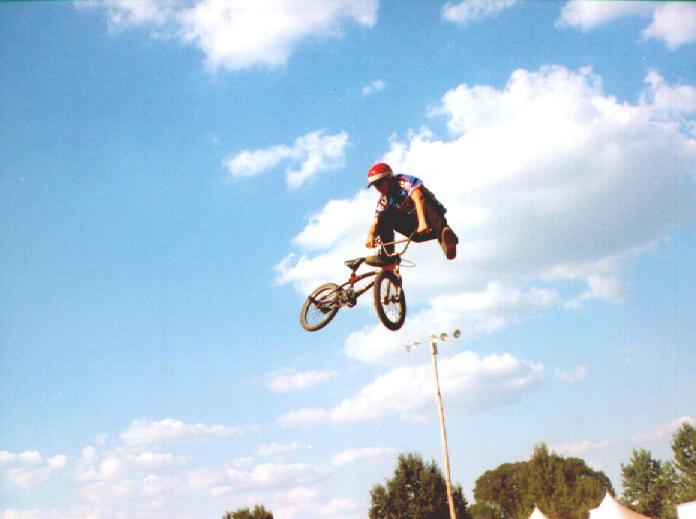 WHITE SNAKE WITH A TAILWHIP
BY THE WAY, LANCE WAS THE ONLY PERSON TO LAND THE BIG GAP. I THINK HE GOT ALOT OF MONEY FOR MAKING THE JUMP.
all of the pictures are copyright chad simcox, 1999. dont steal. ask for permission before downloading them. i might give you permission to use them if you are nice about it.
Would you like a cool Desktop wall paper for windows? if so, click here for a Cory Nastazio image. select center or stretch when setting it to your desktop.